What is Residential Pest Control?
Houses in Orange, California are not an exemption to pest invasion. Residential Pest Control services includes a thorough observation and treatment of these tiny creatures in our homes.
Residential areas tend to have the same problems. This usually consists of bed bugs, ants, cockroaches, flies, and spiders. The difference of this service to commercial service is it is much cheaper and the common solutions have no variation.
Advantages of hiring Orange Quality Pest Control
Expansive Solutions
All treatment plans are customiseable that while we are in the process of treating your homes, we can add services that is within your budget.
Friendly Staffs
Our friendly staffs will be delighted to attend to your needs like a family. So whether you need something to be done or have a question, you can always approach our professional pests experts directly.
Local Support
We ensure that we only hire the best and near Orange, California. This standard enables us to deal with your pest problems immediately. Once you phone us, we'll be there to assist you.
Leading Technology
Incorporating the old ways and new technologies will help us to create advanced methods to treat these pesky pests accurately. We want our experts to be one step ahead of everything.
Protected
A safe house is a happy house. We should always treat our houses like it is a precious diamond, sparkling clean and with value. At Orange Quality Pest Control, we ensure that you are living a pest-free life.
Residential Services offered
We provide the following services:
House Protection Program
Comprehensive Termite Control
Integrated Mosquito Management
In-depth Bed Bug Solutions
Fumigation
Preventing Pests the Orange Quality Pest Control way!
If you're looking at this page then you need pest solutions for your home. The good news is that you've found the right company to help you deal with it!
We provide superior services to the Orange, CA area and treat a variety of common household pests including fleas, roaches, ants, flies, spiders, termites, rodents, bed bugs and many more.
Looking for preventative maintenance for these tiny creatures? We offer one-time treatments and regular maintenance. If you're unsure of the pests you have in your home, give our Orange residential control team a call today, and we'll be glad to help.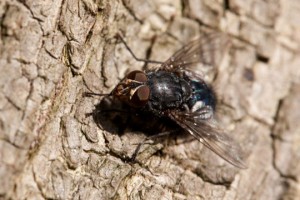 Preventing these tiny creatures from entering our homes is a lot easier than dealing with it inside once its nest increase in size. Pests will invade your home looking for food and shelter during the colder months. The warmer months is when they are more active; indoor and out. Protecting your home through the winter will ensure that they do not find their way when the warmer months roll around.
Lately, the most common problem we've received calls for regarding residential properties includes termite and bed bugs. Neither of which a person enjoys having in their home. But whatever tiny creatures you are battling, give our Orange residential experts a call at (714) 701-6917, and we'll battle these for you. Call today to learn more about our services!