Here lately we've received numerous calls regarding spider control in Orange, CA. You might be wondering why people would bother with hiring professionals to treat spiders. There are many reasons for this, especially when it comes to poisonous spiders such as the black widow or brown recluse.
Spiders won't typically enter a home intentionally. Many times they are after food which are the other pests and insects already invading your home without your knowledge. These spiders are simply seeking out the bugs so that they can eat.
In order to completely get rid of the spiders you must first make sure to get rid of the other many insects and pests. This is where Quality Orange Pest Control comes into play.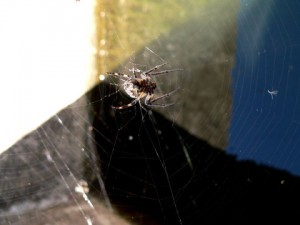 Our Orange spider control experts will come inspect your home and draft a treatment plan. In addition to getting rid of the current pests and spiders, we will help you prevent them from invading your property in the future.
While we treat many typical harmless spiders in Orange residences and businesses, we also treat the poisonous ones. The two common poisonous spiders to look out for in Orange, CA are the black widow and brown recluse.
Black Widow Removal
You are probably aware of what a black widow looks like. Black shiny body with red markings on it's belly. Often found outdoors in wood piles, barns, and sheds, it's not uncommon to find them inside a home or building. If you've stumbled upon a black widow give us a call.
Brown Recluse Removal
Brown recluses located in Orange, CA aren't often very big. A brown body with a black line on the back is what we often discover. They too are typically found outdoors but it's common to find them inside in closets or other dark areas.
Whether you're looking to have treatment for harmless or poisonous spiders, our Orange spider control experts are here to help. Give us a call at (714) 701-6917 to exterminate your current spiders and help prevent them from returning in the future.