Many of our customers can't help but question their own cleanliness when they've discovered rodents invading their home. Rodents will take over any space; clean or filthy. They are searching for shelter, food and water. They aren't aware of how "clean" their surroundings are so don't be discouraged when you find a rat or mouse in your home.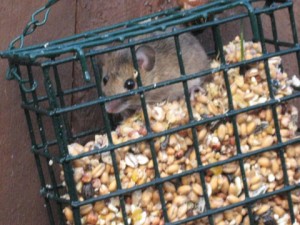 You can't ignore rats and mice like some other pests. They can cause a lot of damage to your home, resulting in expensive repairs. This is why we try to stress the importance of taking care of a rodent problem when you first discover it. Calling a professional Orange rodent control company is a great way to do just that.
Mice and Rats
Rat and mice are good at hiding in places we don't easily notice which is why they can easily go undetected for some time before you finally notice feces, damaged wires, an actual mouse or rodent or you simply hear them at night while you're trying to sleep.
Many products can be found in stores to help catch rats and mice but our customers often call us after they've attempted to take care of the problem on their own, only to be frustrated and out of the money spent on traps, glue, etc.
Save your money and call our Orange rodent control experts today! We will take care of the rodents and help you detect the areas in which they gained access to your home so that they can't return at a later time.
Pick up the phone and give us a call at (714) 701-6917. We can schedule your appointment and answer any questions you might have in regards to our treatment process or about rats or mice in general.