Fleas are a common pest in the Orange, CA area and typically for pet owners. They can be a very frustrating pest to deal with and because we understand this we encourage you to call us to help you remove them.
Fleas will suck the blood of humans and animals, jumping from host to host. They have flat bodies and are hard to catch and kill because they're quick.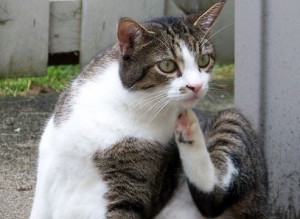 Many times our customers discover a flea problem either through the bites on their bodies or the excessive scratching their pet has endured. Fleas can easily infest a room or area quickly and embed themselves in the carpet to lay eggs, causing a larger infestation than you started with.
Fleas Protection
Treating fleas is a tedious task if you use in-store products and they aren't always successful. Save your money, and time, by calling our Orange flea control exterminators today. We will take care of the problem for you, however if you do have pets it's important that you treat them for fleas as well. In order to completely exterminate fleas both home and pet must be treated. Give our Orange flea control exterminators a call at (714) 701-6917 today to learn more about our service.