We have taken many calls regarding Orange ant control and have yet to meet a customer that didn't mind the ants invading their space.
Depending on the type of ant your issue might require a certain type of treatment, but rest assured our Orange ant control exterminators can take care of it regardless.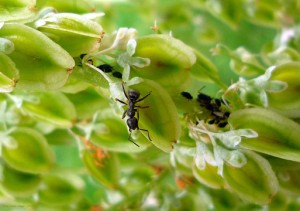 Ants Treatment
Battling ants on your own can be time-consuming and frustrating, especially if they're invading your kitchen. Nobody wants to constantly spray chemicals on their counter tops and other areas they frequently use. That's why we recommend calling our Orange ant control techs if you've noticed ants in your home.
We offer one-time treatments in addition to regular pest control. Depending on the experiences you've had with ants and other pests, you might prefer one of our preventative pest treatment plans. Give us a call at (714) 701-6917 today to see how we can help you eliminate the ants for good.